The process begins with entering the game plays that occurred for your game or practice. The good news is that if you are using a system such as Hudl you don't need to manually reenter the data you've already captured. Football Gradebook integrates with Hudl so you can simply export your game play information from Hudl and import it into Gradebook.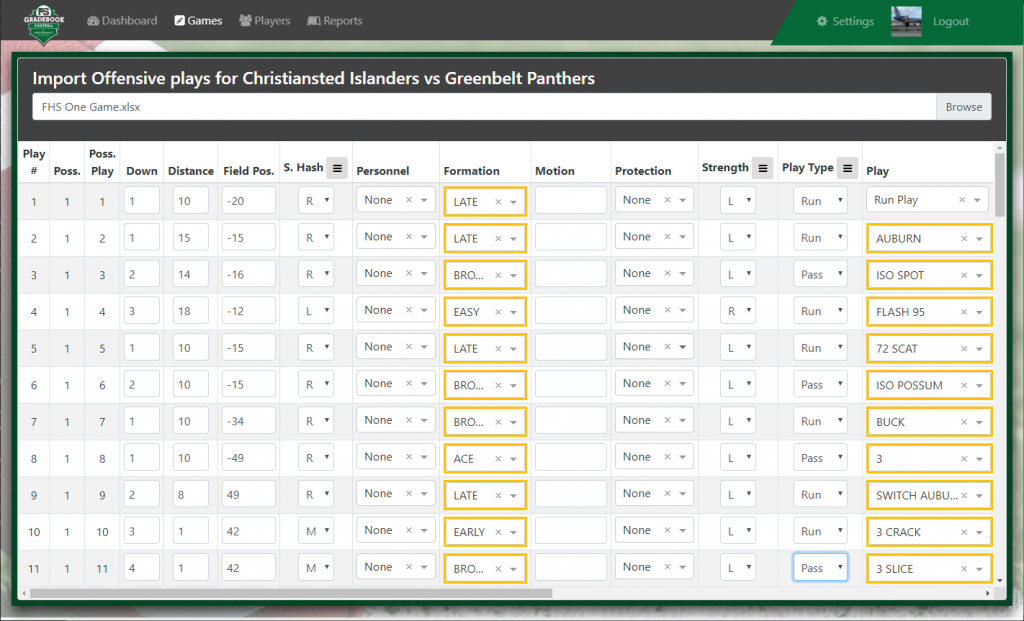 If you don't have a video system that you use to capture plays you can also use the Football Gradebook touch friendly user interface to capture all of your play data.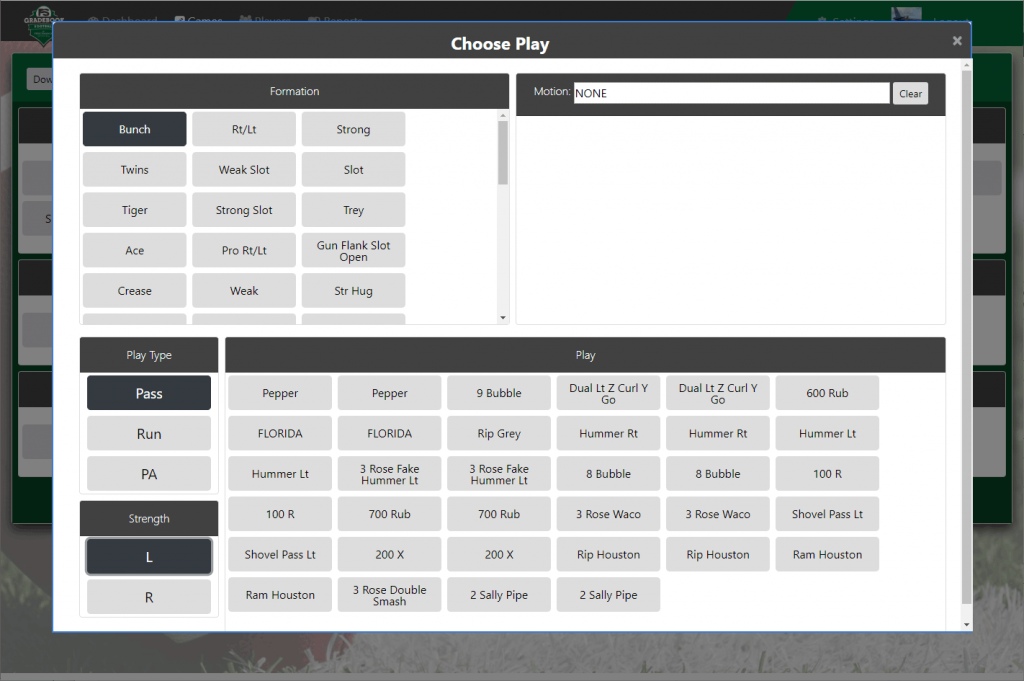 Once all your play information for the game is captured you are ready to get started grading your players!