Football Gradebook allows coaches to quickly input their game play information that they have already captured in video system's such as Hudl. Using the Import functionality of Gradebook coaches can automatically ingest the plays for the game which also will automatically create the plays, personnels, formations, and other important configuration settings automatically.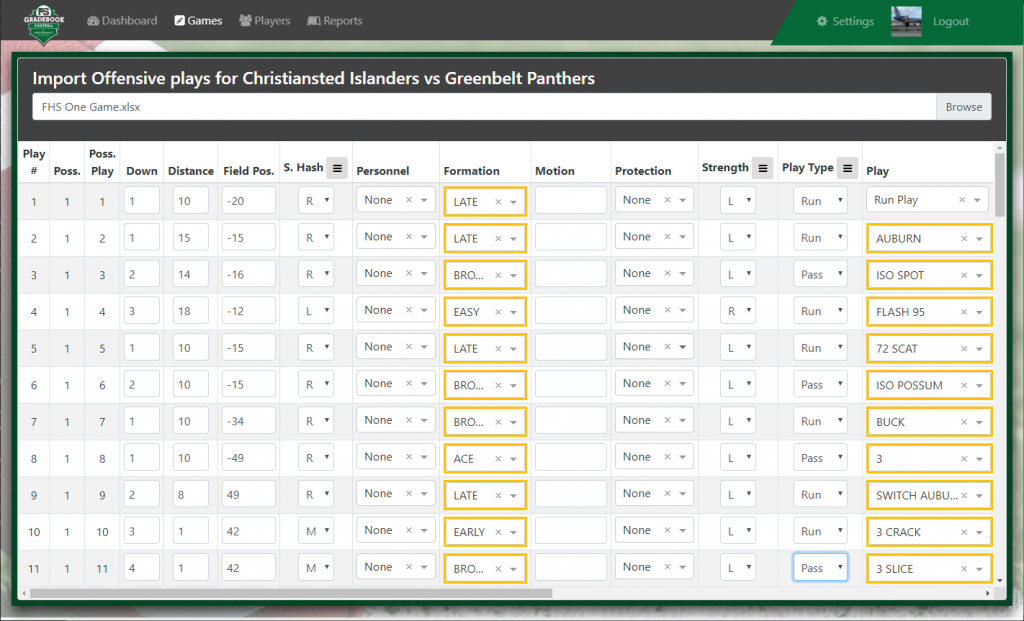 As you can see on this screenshot, the items surrounded in yellow are fields of data that are important but don't exist in the Football Gradebook configuration. Coaches don't have to do anything though as when the data is imported for a game these formations and play names will automatically be created in the Football Gradebook system! Items in Red are data points that are required for Football Gradebook reports to work, but once these are entered for plays they will be remembered automatically reducing the time it takes to get your game play information into the system.
The goal of Gradebook is to create less work not more. With the robust video system integration capabilities we make player grading work for you!