How do you grade? +/-? Production Points? No problem, we've got you covered! With Performance Sporting Gradebook, you can create your very own grades! We offer up to 3 categories of grading with up to 5 customized values. You can use your own terminology in your grading. You can also assign players 'Production Points' for each play. All grading configurations are available on a per Position Group basis. So your QB coach can grade with one system and your OL coach with another! Football Gradebook can be easily customized through configuration screens to fit your staff's specific grading needs!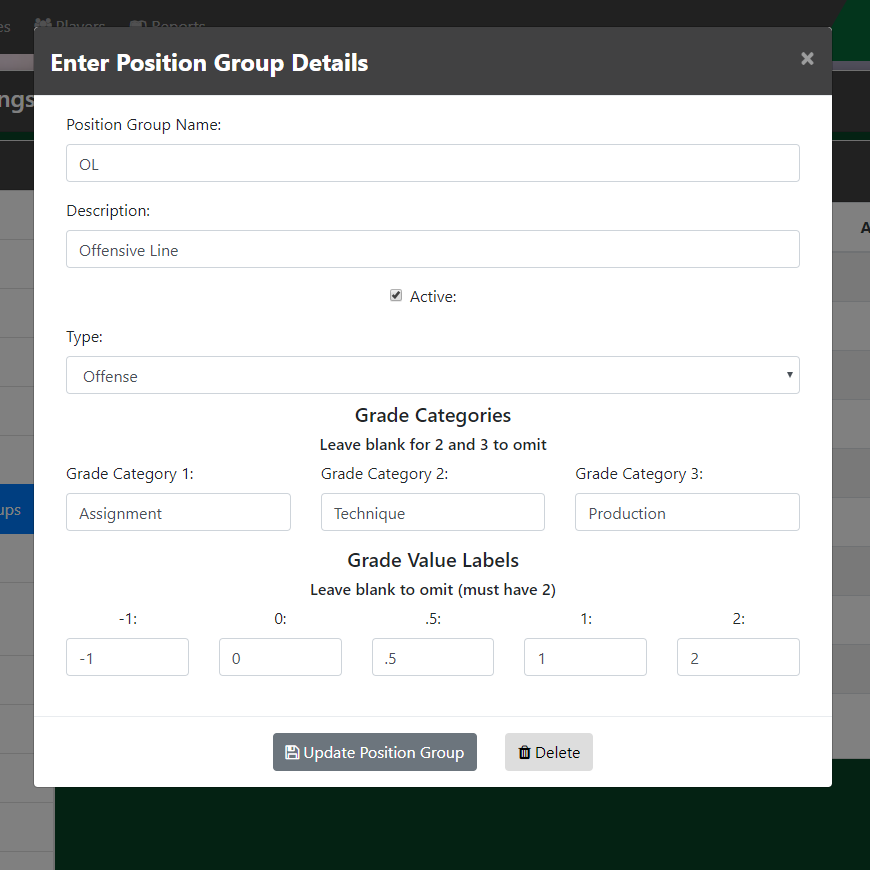 In addition to the grading categories and values you can customize the production point comments used on a per position group basis.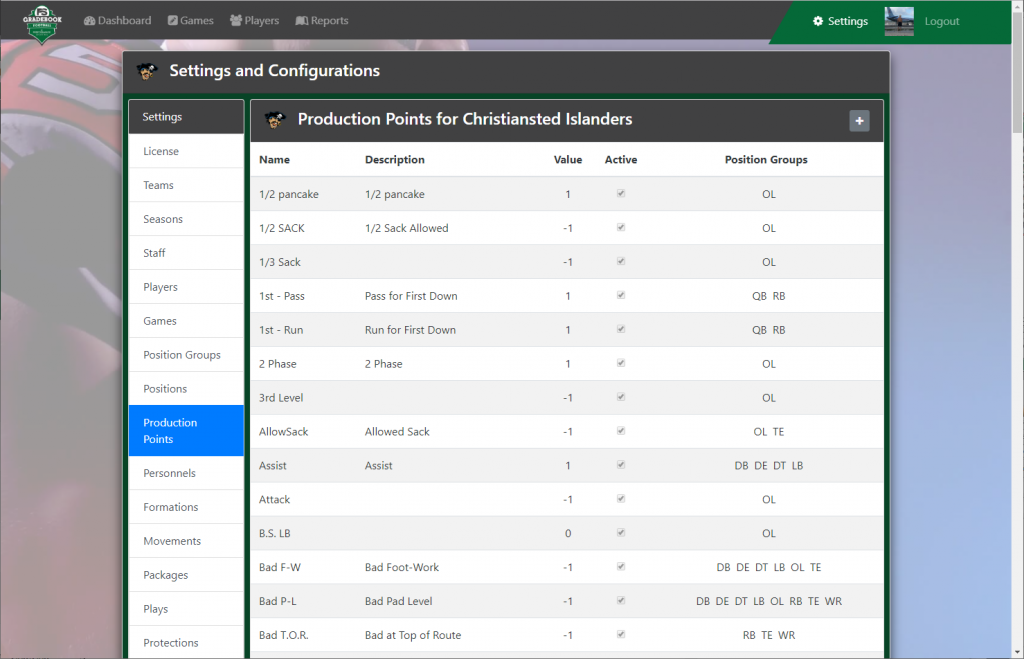 All customization's are then displayed on the Grade Entry screen as well as in Reports.